Welcome to the Catholic Chaplaincy Bonn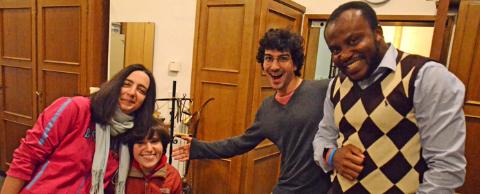 The KHG (catholic chaplaincy) is a place, where students and members of all faculties of the University Bonn and the Bonn-Rhine-Sieg University can meet.
A centre with open doors, to discuss life issues and to share your faith with others. We are looking forward to meet you at our weekly Sunday service at 6.30pm, the bistro afterwards, the alpha course or any other activity.
See you soon!